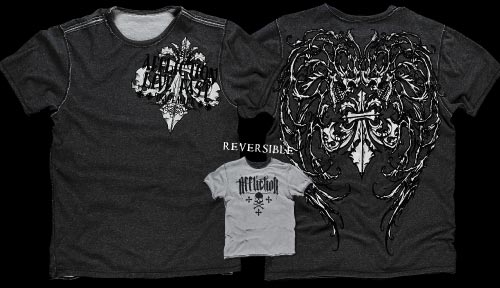 The Affliction Reversible T Shirt brings you the best of both worlds. Whether you are feeling casual or in the mood to have a more dressed up look, you now can make an easy switch with this reversible MMA T shirt.
One side features a simple light grey with a basic logo. The other side features the popular Affliction style with detailed wing graphics on the back.
The shirt has been grinded for an ultra soft feel and is slightly thicker. It's the perfect Affliction shirt if you want something that covers all bases.