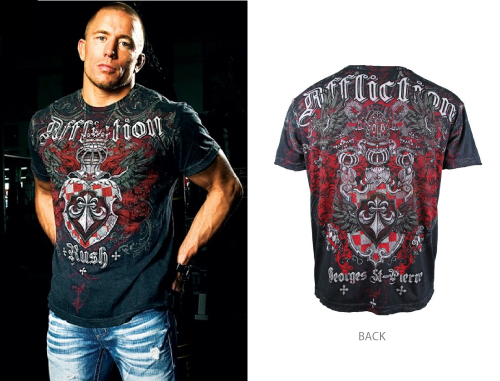 Affliction keeps rolling out new George St. Pierre T-Shirts, which is very cool. One of their newest is the GSP "Storm" T Shirt, it features the famous black lava wash that gives it a ultra-premium finish. As you can see GSP took some time out of his busy training schedule to show us how its done.
The front has the shield with the GSP crest with his nickname "Rush" at the bottom. There is also a crown that sits a top the symbols. On the back are three crowns and Georges full name at the bottom. The graphics are intermingled with a deep red shade that gives a cool looking contrast with the black and silver.
This is an excellent premium MMA T shirt that will definitely upgrade your wardrobe.