Muay Thai has been preferred by many as the striking method for their Mixed Martial Arts Training. To effectively train Muay Thai techniques you will need to have a partner or trainer use specialized Muay Thai Pads. As you may know they are long rectangular pads that is held with the forearms. The long length allows for a safe way of catching power kicks with punch combos.
Here are the 5 Best Muay Thai Pads:
Hayabusa Muay Thai Pads (19 inch)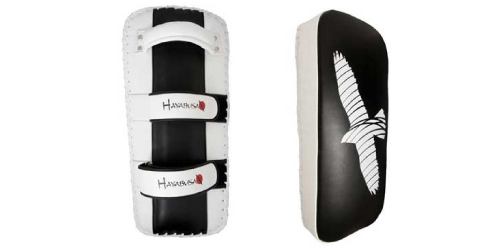 More details…
The Hayabusa Muay Thai Pad is has a long design that helps increase safety while allowing the striker to utilize more power and speed, with less risk of accidentally kicking his trainer. It's perfect for the heavy hitters and more aggressive strikers. The pads feature full leather construction, an ultra-light foam and very comfortable handles. One of the highest rated pads out there.
Combat Sports Muay Thai Pads (12 inch)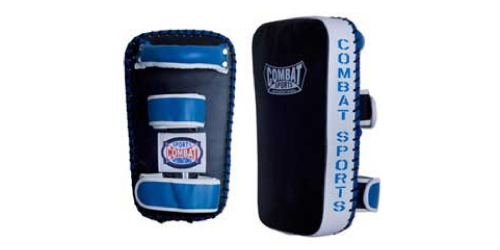 More details…
The Micro Combat Sports Muay Thai pads has a smaller surface area which helps train for better precision striking. The smaller size also enables the trainer to move more swiftly into position for better speed and timing.
Bad Boy Muay Thai Pads (16 inch)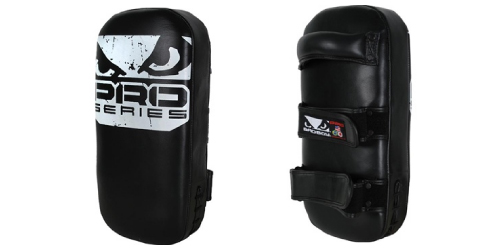 More details…
The Bad Boy Muay Thai pads have the ultimate leather construction that is very durable. You get heavy duty stitching, handles and arm straps. It has a standard 16 inch length which is a the perfect size to accommodate most strikers.
Warrior Pro Elite Muay Thai Pads (16 inch)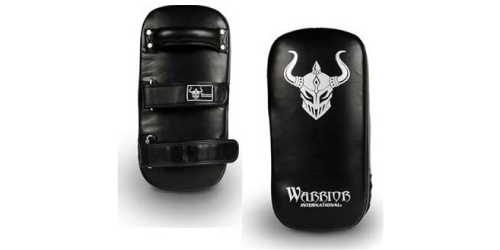 More details…
These Warrior Pro Elite Muay Thai Pads feature a slim and sleek design of the regular Thai Pad but with the same high-impact absorption. The thinner pad and lesser weight is great for extra-long workouts and reduces fatigue.
Revgear Micro Muay Thai Pads (12 inch)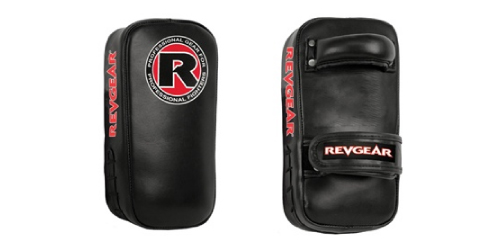 More details…
The Revgear Muay Thai Pads is 12 inches long, ita a smaller version of the standard size. Its smaller size is a very convenient in travelling and also in long training sessions. These are constructed with a leather outer and has a easy one-strap loop design