In MMA training one of the most important things overlooked is having the right Gym bag to hold all your MMA gear.
You will need one with these essential features:
Durable and sturdy construction
High capacity for bulky items like headgear, boxing gloves
Small compartments for handwraps, mouthguards, keys
Great ventilation for wet gear after a sweaty training session
Basically, don't just get a regular gym bag or plain duffel, you want to get one that fits the needs of an MMA athlete.
Here are the top 5 Best MMA Gym Bags
Datsusara MMA Duffel Bag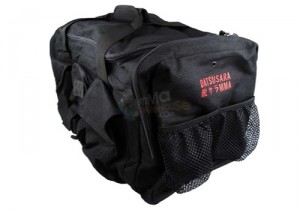 click here to see details…
The Datsusara duffel bag is the best MMA bag there is. It features military spec construction and is inspired by military gear. It has specific compartments for each piece of your MMA equipment. This is the professionals choice and is the highest rated bag available.
Datsusara MMA Backpack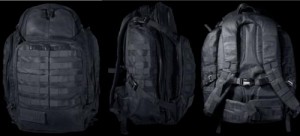 click here to see details…
If you are looking for a more mobile solution, the Datsuara MMA back pack is perfect. You can fit all your essential gear and it also has a laptop compartment for ultimate convenience for those who commute often. You also get the high-quality military specs like in the duffel bag.
Hayabusa Mesh Gear Bag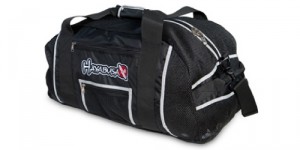 click here to see details…
This bag is all about ventilation. The mesh fabric, of course, helps air out your soggy and wet gear. It helps to keep everything fresh and speeds up the drying process for your next training session. The Hayabusa bag also is big, to fill everything you might need.
Jaco Convertible Bag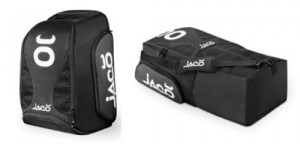 click here to see details…
Jaco has an innovative bag that gives you the best versatility. You can use it as a back pack for light training sessions. Or you can convert it to a duffle bag to hold all your gear. This is perfect for anyone that has a mixed schedule of heavy or light training.
Shock Doctor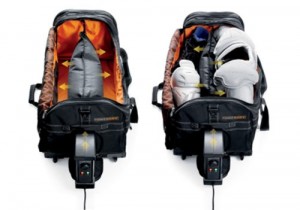 click here to see details…
The Shock Doctor Core Power Dry bag is used by other athletes in different sports such as ice hockey. It features a bag with separate compartments to keep wet gear away from the others. There is also an option to hook it up to a Power Dry device that blows warm and ionized air into the bag. It will help dry your gear a lot faster than regular air drying.
Honorable Mention:
The Bad Boy Gi Back Pack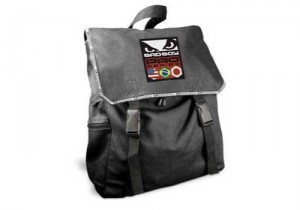 click here to see details…
This backpack is big enough to carry your essential gear. But the best part is that its made of actual Jiu Jitsu Gi material. It's a great item for any one needing a bag for Jiu Jitsu class and if you want a bag that is very rare.