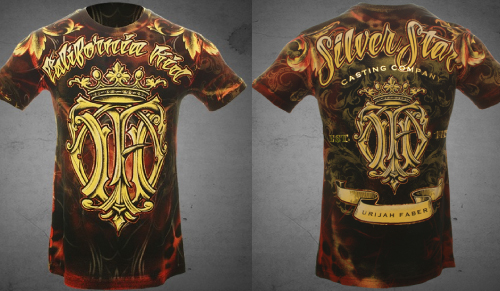 Silver Star will be releasing a second version of Urijah Fabers shirt that is properly titled "Monogram" it's a 100% cotton shirt that showcases a crown-like emblem with Fabers initials. This new version features unique glowing orange highlights and has Faber's nickname "the California Kid" across the front of the shirt.
Urijah Faber's first Silver Star shirt had a very patriotic style which had the American flag colors, a bald eagle, and of course, the Silver Star logo.
Buy the Version 2 of the Urijah Faber Monogram T Shirt here.