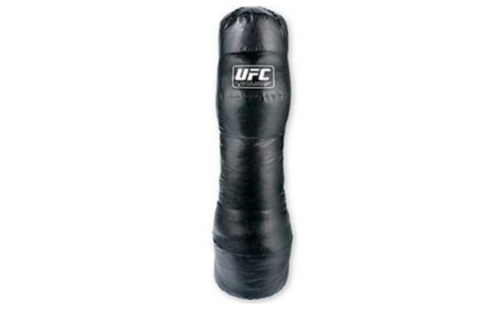 The UFC Grappling Dummy is the perfect training aid to practice multiple repetitions of takedowns, transitions, throwing, ground and grappling techniques.
The dummy is build to withstand extremely heavy use and is made a durable vinyl cover.
It is also shaped into a torso, so that is simulates a training partner and is weighted at about 130lbs for some resistance.
People might say that the grappling dummy is no substitute for a real life training partner, which is totally true. But the dummy is really meant for you to repeatedly practice a technique 100 times. It's a more efficient way of training vs a live training partner.