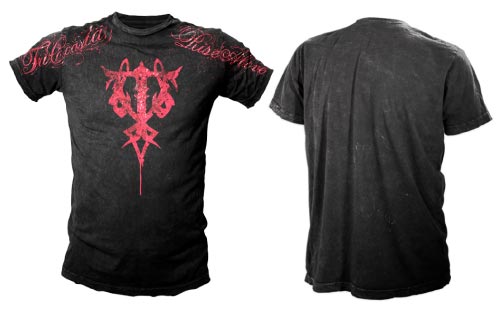 Tri-Coasta has made a batch of limited edition T shirts that are limited to only 100 made. One of these shirts is their Everyone Bleeds T shirt. It features a black mineral wash finish and there is a blood red Tri-Coasta symbol that takes up most of the front. The bottom point of the logo displays blood dripping, to stay true to its theme.
Like we said, there are only 100 of these shirts made, and its perfect for anyone that wants a unique MMA T shirt. (And if you don't want anyone else in the gym or street to copy your style)
These shirts are athletic fit, they are snug and will conform to your body more than regular-sized T shirts.