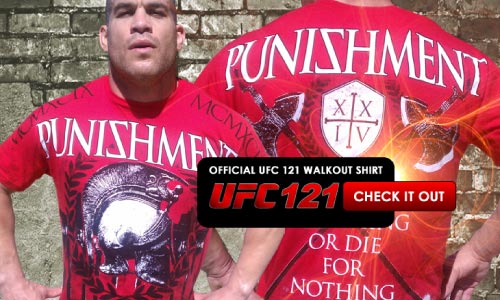 After a year long break Tito Ortiz is back and ready to take on Matt Hamill at UFC 121: Lesnar vs Velasquez.
The "Huntington Beach Bad Boy" will wear this Official Tito Ortiz T shirt by Punishment Athletics. It will feature a gladiator theme similar to other punishment athletics shirts. There are the symbols of a gladiator helmet, laurel leaves, battle axes and shield with Roman numerals.
A cool phrase is displayed on the back which states "Live for something or die for nothing" this is definitely a saying that exemplifies Tito.