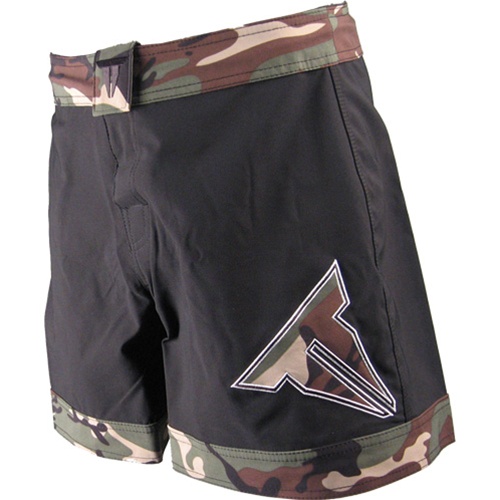 Quinton "Rampage" Jackson lost his light-heavyweight title in a controversial 5 round decision to Forrest Griffin last week. There is much talk and arguments over the results, but one thing is for sure, Rampage will eventually be back to avenge his loss.
These are the shorts that he wore for UFC 86, by Throwdown. The shorts have a cool camoflauge and black design, and have a 2-way strech material, 4-way strech in the leg panels. The shorts have a draw string as well as a hook-and-loop closure, and also have an internal mouthguard pocket. The material is also antimicrobial treated, so there is less chance of nasty infectious bacteria staying on the shorts.
UPDATE: The Throwdown fight shorts are no longer available. However you can get a similar pair of high-quality shorts below.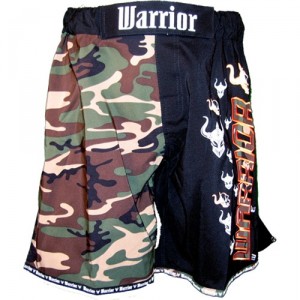 Warrior Camo Fight Shorts