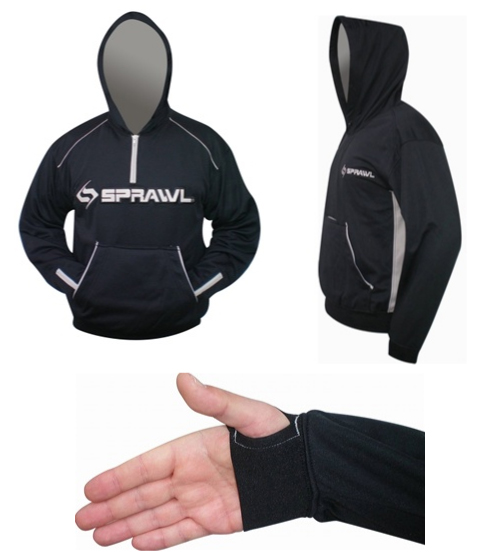 Sprawl MMA Hoodie is all about getting down to business and is designed for optimum MMA Training.
There are no frills or flashy elaborate designs with these hoodies, they are made with the sole purpose to help you get the most out of your workout.
These MMA Hoodies are great for cool weather training or running. It has a thumbhole and an elastic wristband that covers the palm, this ensures that your body heat stays in and the cold stays out. The main benefit, of course, is to keep your body warm after your warm-up, and decreasing the chance of injury.
The Sprawl Hoodies are made of Polyester outer and a fleece-type material inner that helps retain heat while wicking away moisture.
It's definitely a serious MMA hoodie for serious MMA fighters in training.