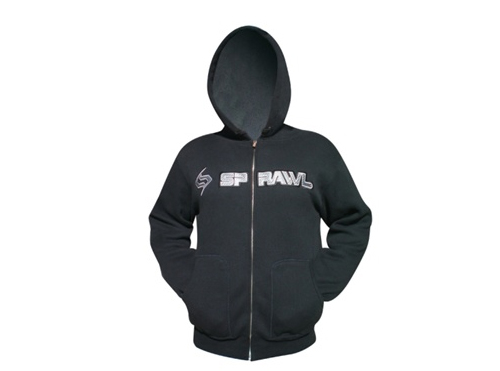 Sprawl continues to update its line of MMA gear with the Sprawl Flurry Fleece Hoodie Sweatshirt. Just in time for the upcoming colder weather, this MMA hoodie provides warmth and comfort for training in the winter season.
It features a two layer warming system, an outer layer made of thermal waffle cloth and an inner layer that is lined with extremely soft Sherpa fleece. This double layer provides excellent insulation on its own and works great as a liner to supplement your winter coat for added warmth.
As you can see, the full-zipper Sprawl MMA hoodie is brandished only with the Sprawl logo. There are no crazy designs because this hoodie is focused completely on function rather than fashion. Although, we think it looks great.
Its definitely the ideal MMA hoodie for cold weather training its comfortable, warm and very useful – also perfect if you just want to wear it casually.