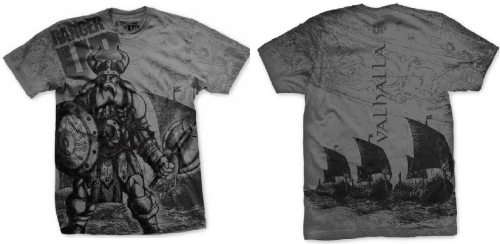 Ranger Up, The MMA and Military inspired clothing company, has released a new shirt to pay tribute the Viking warrior culture.
The Ranger Up Viking Valhalla T-shirt symbolizes strength and ferocity with its new design and features a Viking ready for battle and battle ships on the back.
Its an excellent shirt for to get you amped up for a fight and channel the Viking warrior spirit whether on the battlefield or in the cage.