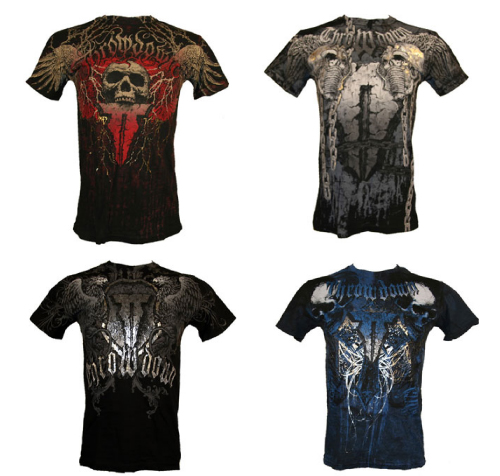 Throwdown is known for making top products for MMA – clothing, gloves, shorts, footwear and MMA training gear. They continue to build their brand and took it up a notch, unleashing a new series of MMA t-shirts.
The new designs display a tremendous amount of detail and are complete with foil accents highlighted throughout the images. And the entire line has the famous Throwdown logo.
Our favorite MMA t-shirt from the series is the Alesia Tee which has an intense graphic of angel wings on the back. The shirt also has the Throwdown logo shield on the front and back with silver foil throughout.