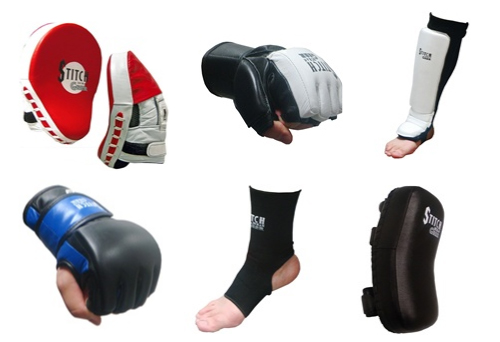 You may already know Stitch Duran, he is the long-time cutman for the UFC, he is the man responsible for for preventing and treating physical damage to a fighter during the breaks between rounds in MMA and boxing fights.
Duran recently developed a line of new MMA gear, that's been designed with his expert knowledge and years of experience with keeping fighters safe in the ring.
Here is what Stitch Duran has to say about his new line of high-quality and affordable MMA Gear:

"I've been in the fight game for over 30 years and accumulated a wealth of knowledge. I took my personal experience as a former kickboxer plus my years of protecting fighters and I applied that knowledge to my job, and now to gear as well. For years I've said 'they should do this' or 'they should make it like that', so now I specifically set out to correct all the design defects in the gear fighters and trainers have been using. I didn't re-invent the wheel, but I made small, critical improvements and kept them affordable! I think you'll immediately feel the difference in comfort and quality when you're using my gear. While I used nice leathers, strong stitching (of course!), ergonomic forms, and engineered foam, I kept the price under control. Anyway, I hope you're as pleased with this gear as I am proud to put my name on them!"
As you can see, Stitch Duran put his name and reputation on his series of MMA gear because of their high quality materials and construction that produces the ultimate durability and comfortable MMA gear. He has a line ranging from MMA bag gloves, focus mitts, shin guards, fight gloves, ankle supports and striking pads.