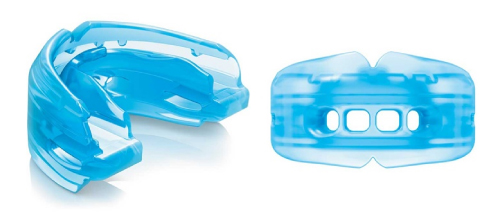 A lot of young people are starting to train in MMA and often they are at the age where they have braces for their teeth. This can pose a problem in training because most mouthguards will not fit over the braces. Luckily, Shock Doctor has made a specialty mouthguard for braces.
It essentially has been designed to accommodate the braces and will fit right over the braces for BOTH the lower and bottom teeth. They are super secure and will protect the teeth like a normal mouthguard would while preventing the inside of the lips and mouth from getting cut up.
It is made of a high-quality medical grade silicone that is soft enough to be comfortable but also have the strength for protection. There is also an air channel for easy breathing. They are available in two colors Blue or Pink.