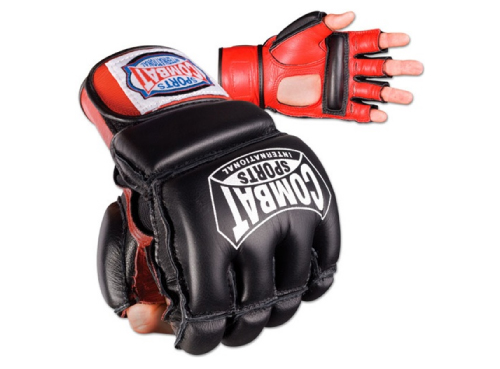 The Combat Sports MMA Bag Gloves were designed with comfort and durability in mind. These meant for hitting the pads or a heavy bag. They have an all leather construction from the outer shell to the inner components.
We also like the palm grip bar, this is a common feature that give you added shock protection when punching an extra dense heavy bag.
The foam has several layers around the knuckles and back of the hand to give you the maximum protection. It also gives you the confidence to punch a mitt, pad or heavy bag with full power.
The style of this MMA bag glove is similar to that of a MMA fight glove with open finger loops and palm. But as already stated these are meant for strking heavy bags, punch mitts or pads. Don't use to spar.
With that said, these are excellent MMA bag gloves and you won't go wrong getting a pair of these.