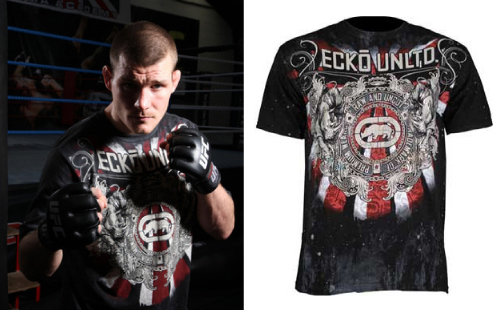 Michael Bisping is back on track from his UFC 100 loss to Dan Henderson with a very impressive win over Denis Kang in UFC 105 which took place in Bisping's home town of Manchester, England. The fight was so impressive that Bisping also won the UFC's Fight of the Night Bonus.
Its great to see Bisping back in his true form and looks like this English MMA fighter is a top contender in the Middleweight division.
Bisping's T shirt for UFC 105 is actually same Signature Ecko T shirt that he wore in UFC 100. The shirt features an extremely detailed graphic image with silver highlights and the popular Ecko rhino logo.
Show your support!!! Buy Michael Bisping's T Shirt