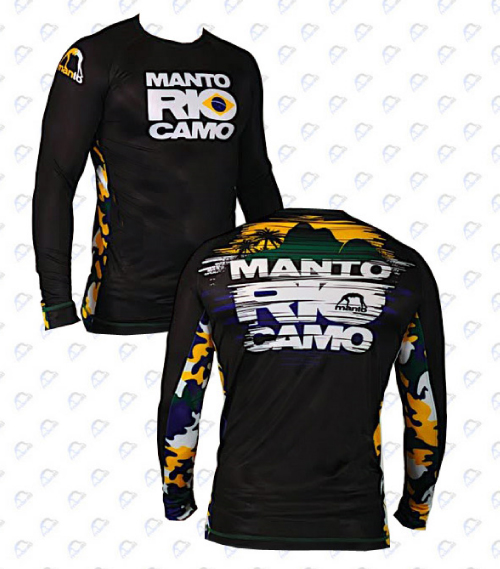 Manto has been known to create some of the more unique MMA rashguards available, such as their Meia Baina Rashguard and the Manto Tokyo Rashguard.
Now they have continued their unique MMA rashguard styles with the Manto Rio Camo rashguard.
The back has the logo in a shredded style graphic and there is also a camo pattern with the Brazillian flag colors on the inside of the sleeves.
The construction of this new Manto Rashguard has also been improved on, with new fabric that is less likely to snag while rolling and the fit of the neckline has changed to be more comfortable.