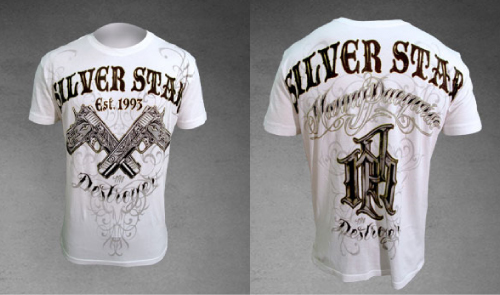 The Manny Pacquiao shirt is made by Silver Star, the same shirt makers for top MMA Fighters such as Lyoto Machida, Anderson Silva, Rashad Evans and Rich Franklin.
Its no surprise that Silver Star would also make a signature T-shirt for Filipino Boxer Manny Pacquiao. He is regarded as the best pound for pound boxer in the world. Pacquiao has defeated great boxers such as Oscar De LaHoya and Ricky Hatton.
The Pacquiao T shirt features two guns on the front with the word "Destroyer" underneath. On the back is Manny's name in cursive script along with the Silver Star logo across the top.