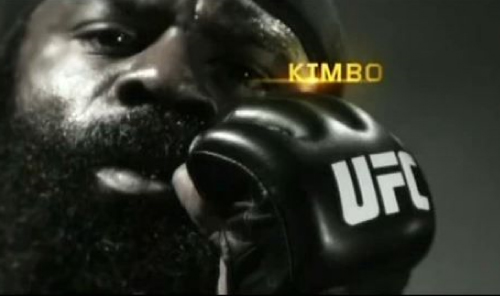 Kimbo Slice will be on season 10 of the Ultimate Fighter reality show and here are the first of the series of Kimbo slice shirts developed by Tapout.
As you may already know, Kimbo Slice is one of the toughest streetfighters but UFC President Dana White has always said that Kimbo is not a "real" MMA fighter who could be fighting in the UFC level. That the only opportunity for Kimbo to get into the UFC was to go on the Ultimate Fighter reality show.
So Kimbo is set to prove Dana White wrong, and to gain the respect of to be true MMA fighter.
We already respect Kimbo for the fact that he wants to prove himself and give it his all to fight hard, Kimbo said "I was street certified and now its time to be UFC certified"
Most importantly, he wants to learn more MMA and there is nothing wrong with that. We can't wait for this season and win or lose in any fight, we are fans of Kimbo Slice and certainly respect him for his determination.
Check out Kimbo's Clothing from Tapout Click Here: