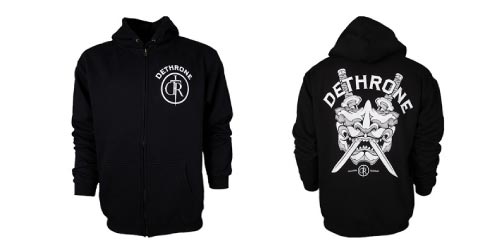 The WEC champ has a new piece of MMA gear to his arsenal. Jose Aldo Hoodie is now available, released right after the popular Jose Aldo T shirt.
Aldo's MMA hoodie from Dethrone has the same design as his signature t shirt, but the image is located on the back. This makes more sense as it is a zip-up hoodie, after all.
There is also a small Dethrone logo the chest. Overall, this hoodie looks great, it has bold and clean lines for a distinct look.
You May also like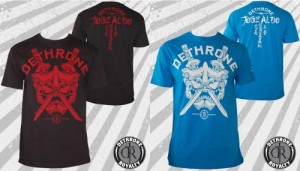 Jose Aldo T shirts