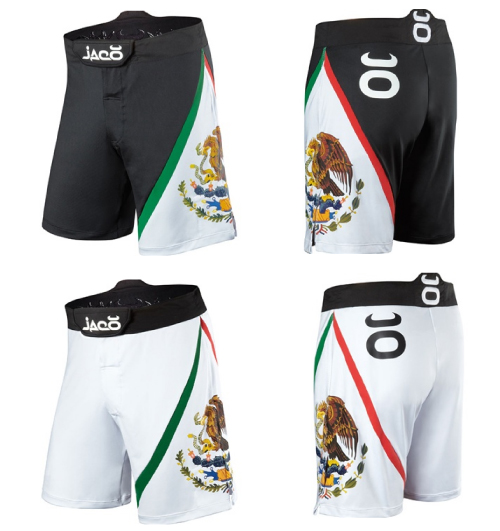 Jaco's line of country themed MMA shorts continues to expand with US, Brazil, Philippines, Canada and UK shorts already introduced. Finally we have the Jaco Mexico Shorts.
Like the rest of the line-up these shorts are the same high-quality Jaco resurgence shorts. The Mexico MMA shorts feature the Mexican flag colors and the country's coat of arms that is located on the side.
The Jaco Mexican shorts come in either black or white. These are sure to be one of the most popular MMA shorts as ther are so many talented Mexican MMA fighters. Some of the best include Tito Ortiz, Cain Velasquez, Miguel Torres, Roger Huerta, and Diego Sanchez.