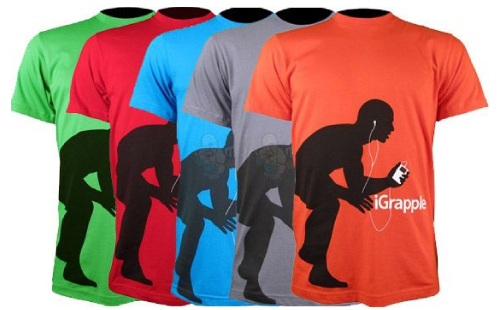 The MMAWarehouse iGrapple T-Shirt is one the coolest MMA T shirts to hit the scene. It takes famous the design of the Apple iPod advertisement and transcends it into MMA with a silhouette of a grappler. This funny MMA shirt is a perfect item for anyone in training Brazilian Jiu Jitsu or wrestling.
These are among the most popular MMA T shirts out there. But be warned, wearing this T shirt will probably cause people to want to roll or spar with you, so be ready for a challenge!
The iGrapple T shirts com in a variety of sizes and colors including Green, Red, Orange, Teal and Slate.