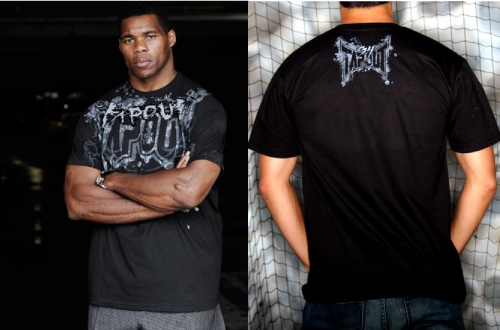 Retired NFL football player legend Herschel Walker has announced that he will be entering the world of MMA as a fighter. He has already teamed up with Tapout to feature the Herschel Walker T-shirts.
The 47-year-old former running back has signed on with Strikeforce as a heavyweight and his first fight is still to be determined.
Walker will be training with the American Kickboxing Academy (AKA) which is also home to top UFC fighters such as Josh Koscheck, Jon Fitch and Mike "Quick" Swick. Herschel is one of the most talented athletes of our time and should transition to MMA very easily.
This is pretty cool news especially if you are a huge pro football and MMA fan. You can pay tribute to the football legend with the Herschel Walker T Shirts that will feature his jersey number "34" on the back of the shirt.
Herschel Walker T-Shirts Coming soon! check out other Tapout gear in the meantime.