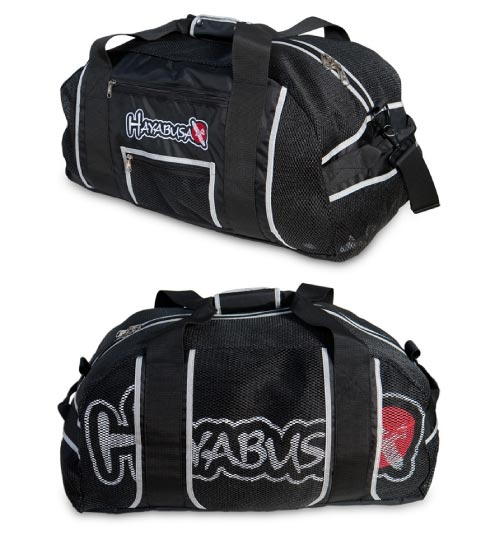 Hayabusa makes high quality MMA gloves, shorts and rashguards.
They now have developed a basic MMA gear bag to put all your equipment. The bag is made of mostly of mesh material. This design ensures that your gear can air-dry after a long and sweaty workout or training session. Don't you hate it when you have to use stinky head gear or a pair of damp boxing gloves? (If you like DO like stinky gear, then you might have problems!)
The mesh fabric really makes a huge difference in air circulation and improves the "freshness" of your gear and helps prevent odors.
There is also a separate compartment that is sealed if you want certain MMA gear to stay dry and separate from recently soaked gear.