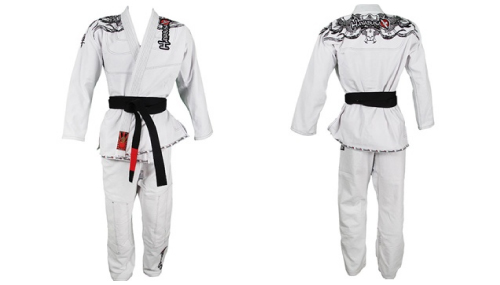 Fresh from the makers of the best MMA gear, here is the new Hayabusa Jiu Jitsu Gi.
Just like all their other products in their MMA equipment line, the Hayabusa Gi is made with superior craftsmanship and has the highest quality materials.
The BJJ gi features an innovative triple weave rip-stop fabric, the first ever in the industry, giving it the ultimate it strength and long-lasting durability.
Hayabusa also designed the gi to be very flexible with a "free flex" shoulder and back to give you unrestricted mobility. There is also a stretch inseam in the gi pants for the maximum range of motion.
You will also get a design that runs across the shoulders, this is great for anyone that wants a unique look that stands out from the regular gis in class.