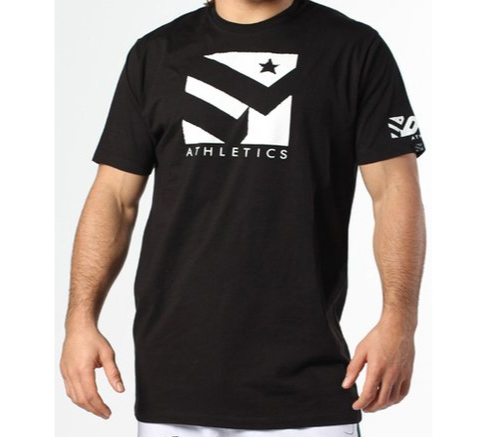 The FORM Athletics Serrated T shirt paves the way for innovative MMA t Shirt Designs. FORM Athletics is the new MMA clothing company owned by WEC superstar MMA fighter Urijah Faber.
Urijah started this clothing company to give alternative designs for MMA fans and fighters. Instead of the typical "skull and dragons" type of MMA t shirts, the FORM t shirts feature bold graphics for a fresher design.
The Serrated T shirt is available in solid colors with the FORM Athletics logo that's screen printed front and center. Tt's simple and fresh, staying true to Urijah's vision and what FORM Athletics is all about: effortless designs. We firmly believe that these new MMA T-shirts will continue to be extremely popular in the MMA community.