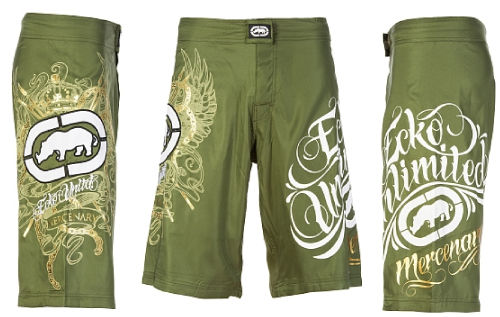 Ecko's new Flying Rhino MMA shorts gives you style in the cage, in the gym or on the street. It has a unique olive green shade and elaborate pattern designs on both sides of the shorts.
The left side features the Ecko Unlimited design in big script font with the notorious Rhino logo. The right side of the shorts displays a gold accented background with smaller Ecko logos. These shorts are build to be loose for more comfort, but have a cord tie and a hook and loop fastener (Velcro) to help make it a snug fit.
It's also made of 100% polyester which makes it surprisingly thin and lightweight.