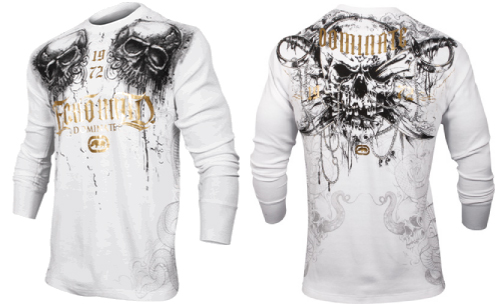 If you are searching for an alternative to the Affliction brand but want the same look and feel, then you can find it with the Ecko Unlimited Doomsday Longsleeve Thermal Shirt.
It looks like the popular "Affliction" style, but of course a totally different brand. Ecko has been around for a while and has built up a solid reputation for one of the more fashion forward brands, especially in urban wear.
Now they are heavily involved in MMA inspired clothing and also have sponsored top MMA fighters (Frank Mir, Nick Diaz, Michael Bisping).
Ecko Unlimited Doomsday MMA Longsleeve Shirt available in white