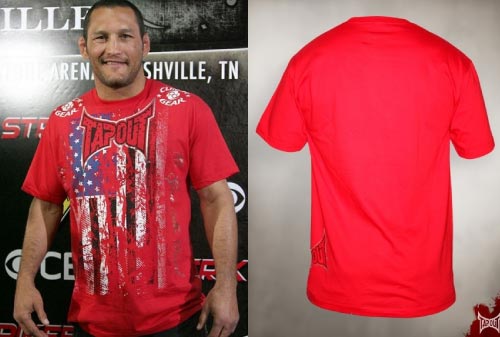 Now that Henderson is in Strikeforce, he will face Jake Shields for the Middleweight Title at the April 17, 2010 event: Strikeforce – Nashville.
Henderson's T shirt for his Strikeforce debut is the Tapout's Dan Henderson Signature T Shirt, this is the red version of the shirt Dan wore in UFC 100.
The Henderson shirt features a distressed American flag graphic and the words "Give Me Liberty" running down the side.
The black version has is the word "HENDO" is across the back this red one does not. We personally think the black Henderson shirt looks a million times better.
Buy the Dan Henderson T Shirt RED
You might also like: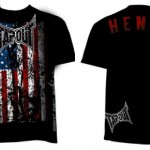 The Dan Henderson T Shirt BLACk