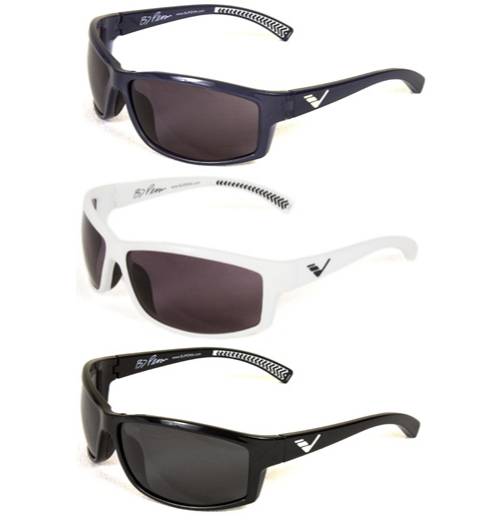 Vandal Eyewear was developed by a close group of friends from Hawaii. The Vandal brand focuses on the extreme sports industry, with its main focus on mixed martial arts.
They have recently released a BJ Penn Signature Sunglasses, these are the same ones that you see the Lightweight UFC Champ wear in his videos.
The BJ Penn sunglasses are hand made with high quality TR-90 Polyamide- a lightweight nylon with an extremely high bending strength, great toughness, high resistance to chemicals – basically indestructible. (Kinda like BJ?)
A cool feature is that the ear and nose pieces are made from a hydrophilic rubber that actually increase their grip when exposed to water or perspiration. This provides a more secure and comfortable fit during sports activity.
The glasses also use a high-quality Polycarbonate lens that has a very high impact resistance while providing 100% UVA/UVB protection from the sun's radiation. You can also get the sunglass in polarized Lens that reduce glare and give you a clearer view.