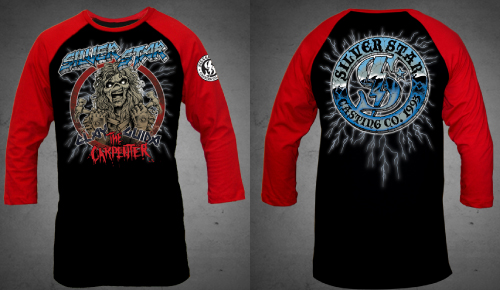 Clay Guida is perhaps one of the more exciting lightweight fighters in the UFC. He has tons of energy and brings his top game to each and every fight.
Guida will fight Kenny Florian in UFC 107 and it set to be a battle. Guida will also wear his new T shirt by Silver Star for this fight.
The Clay Guida UFC 107 Shirt has a unique design it has a retro heavy-metal style design that represents Guida's rockstar lifestyle. There is also a cool "Guida" skeleton graphic holding two hammers to symbolize his "carpenter" nickname.