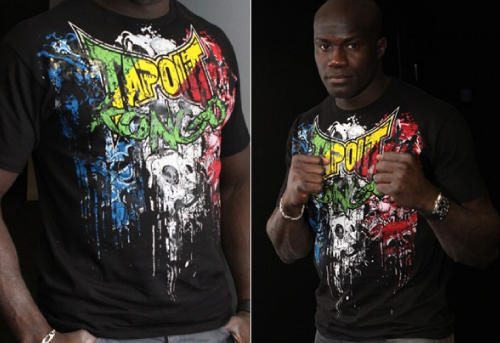 UFC Heavyweight Cheick Kongo will be fighting Frank Mir at UFC 107, the winner of this fight will be moved up into the division to get closer to a title shot.
Kongo trains with the Wolfslair MMA Team in the UK, the same place Rampage Jackson trains out of.
Tapout has made Cheick Kongo's T shirt for the fight. It features a paint splatter design with vivid array of multi colors.