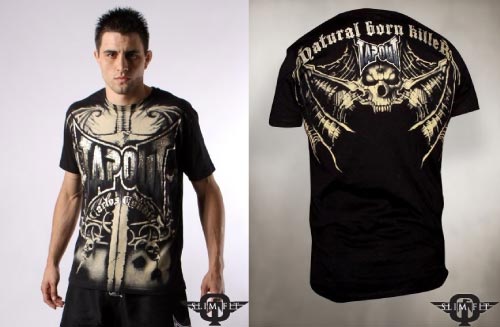 The Carlos Condit T-shirt from Tapout is part of the signature series of fighter shirts. "The Natural Born Killer" wore this at his UFC 115 fight where he defeated Rory MacDonald via TKO and also won the fight of the night bonus.
This walkout shirt features a gold and black color motif. There is an imposing sword image on the front, along with a "distressed" gold foil tapout out logo.
The back has a fierce winged-skull and bones that lays beneath an arch of "The Natural Born Killer". The shirt is a slim fit, its designed to conform and fit close to your body for a more stylish look.