Bas Rutten and Tokyo Five have teamed up to provide you with some funny MMA videos as well as fresh insight on some of the best MMA gear.
As you know, Bas is one of the most dangerous men on the planet, not only because he doesn't give a f*ck but also because he creatively uses his surroundings for self defense.
The popular Bas Rutten videos from Tokyo Five have included him in self defense scenarios in a kitchen, a Shaolin monastery and a grocery store.
In each video Bas sports a cool Tokyo Five T shirt. We have outlined the MMA T shirts that Bas wears in each video.
(Needless to say, these hilarious scenarios have been inspired by the infamous Bas Rutten bar fighting techniques video. )
Bas Rutten's Shirt the Tokyo Five Bravery II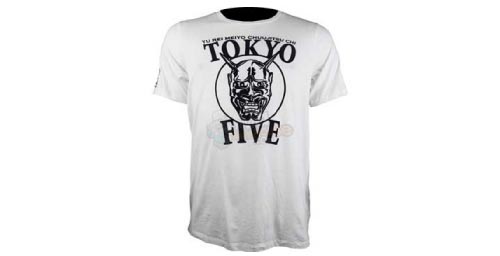 Buy the Tokyo Five Bravery T shirt here
This is the shirt Bas Rutten wears when he manhandles some obnoxious chefs that are making fun of his Grandma's recipe. The Tokyo Five Bravery II is a crisp looking shirt with the kabuki mask logo and outer circle for some serious style.
Bas Rutten's Shirt the Tokyo Five Serpentine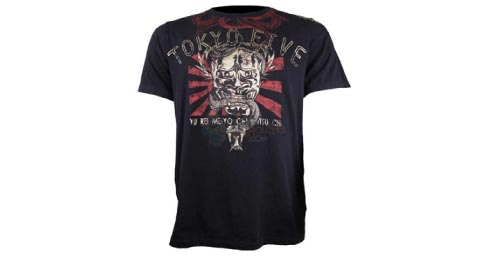 Buy the Tokyo Five Serpentine T Shirt here
The Bas Rutten shirt that he wears at the grocery store putting the beatdown on some thugs. The Tokyo Five Serpentine shirt features a dramatic snake graphic intertwined with the mask logo.
Bas Rutten's Shirt the Tokyo Five Red Devil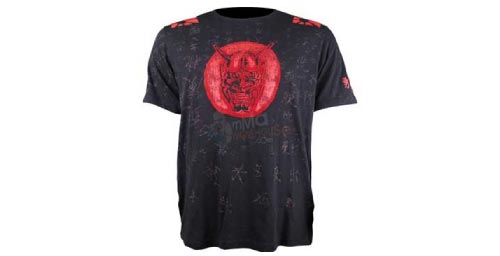 Buy the Tokyo Five Red Devil T shirt here
The Bas Rutten shirt he wears when he beats up some Shaolin Monks after he gets bitch slapped. The Red Devil T shirt features a Japanese script background and a deep red circle logo for one of the coolest MMA T shirts around.