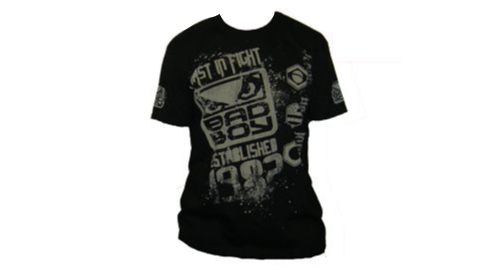 Bad Boy has a new shirt called "first in fight", its part of their new series. The MMA T-shirt acknowledges the fact that Bad Boy was one of the pioneers of the sport, establishing their company in 1982 to develop high-quality brazilian jiu-jitsu and MMA gear.
The "first in fight" shirt displays a vintage "graffiti like" image with the Bad Boy logo and 1982 fading out at the bottom. There are also octagon shapes with the Japanese, American and Brazillian flags, to symbolize the main countries mostly involved with the sport.
Bad Boy is currently the official sponsor of Lyoto Machida, Shogun Rua, and Diego Sanchez.