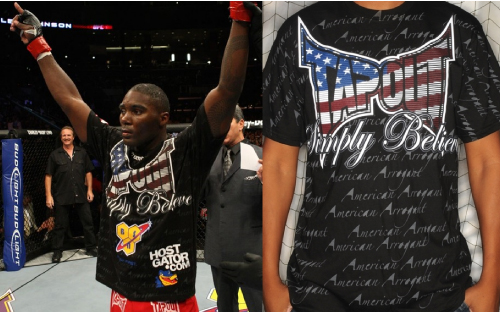 Anthony "Rumble" Johnson wore the Tapout All American MMA T shirt in his victory in UFC 104. Johnson only took 43 seconds to TKO Yoshiyuki Yoshida in a display of very brutal power.
The Anthony Johnson walkout shirt features a large Tapout logo across the chest with the American Flag print inside the logo. Underneath the logo it says "Simply Believe". There is a gray script in the back ground that says "American Arrogant" and the back there is a small Tapout logo with the American Flag.
Johnson is a huge welterwieght and has the potential to be the top contender in the division.