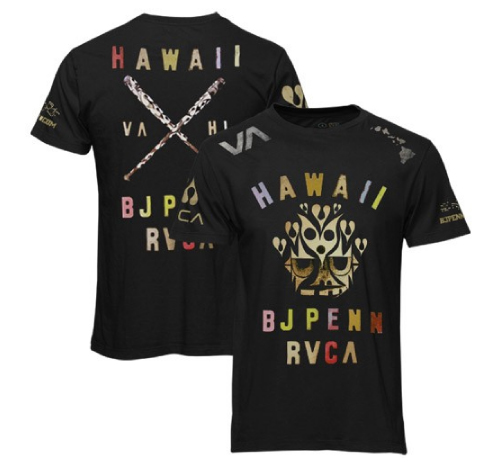 BJ Penn put an incredible and dominating performance when he defended his UFC Lightweight title from top contender Diego Sanchez.
RVCA has developed a signature line of BJ Penn T shirts and the newest is this BJ Penn Corner X Frost T Shirt to commemorate his UFC 107 fight.
The BJ Penn UFC 107 shirt features a vintage color design with Hawaiian symbols throughout and a variety of colorful lettering. There is also an abstract looking Hawaiian warrior mask on the front that gives this shirt a ton of character. It is definitely one of the more stylish BJ Penn Shirts.